Our Approach
We like tech.  We like sales.  We like closing deals.  We felt like there must be a way to combine everything we like so much.  After much research into how people buy today, and how people sell, we discovered there were lots of opportunities to bring technology into sales to making closing deals easier.  That's our approach.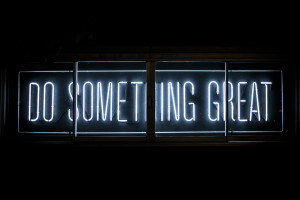 Our Story
Our founder, Holly Zoba, spent 15 years in the hotel industry – primarily selling hotel rooms and meeting space.  She then spent the next ten years selling training to hotels.  Finally, she went back to school and learned how to write computer code.  An odd mixture perhaps, but the perfect start to our story.  Several years ago, Holly began developing targeted sales training classes for clients who wanted something new.  A way to reach buyers who were no longer picking up the phones.  Instead, most buyers wanted to email, or just send out an RFP.  Salespeople were becoming more and more frustrated with their inability to cultivate and develop relationships with buyers the way they used to. 
People still want to buy from someone they like, they just don't want to get to you know the same way they used to!  That is when we started to realize that we had to approach buyers in a different way.  Instead of being pushy sellers, we had to take a more consultative approach.  But even before we could do that, we had to start reaching buyers through sharing content – getting them to take notice of how helpful we can be.  It's a whole new approach and one that has proven to be really effective.